Home > Manuals > Legacy Products > Touch Screens and Control > TS.15

TS.15

The TS.15 using the video output of a ReQuest server and gives you the ability to use a touch screen to control the system. A couple of taps on the touchscreen and the perfect music for your dinner party will be playing throughout the house.

Featuring VESA 200 mounting compliance, the TS.15 can be displayed a short distance from the video output of the server.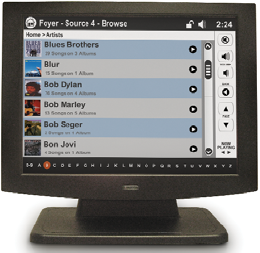 See also